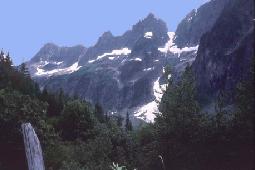 We serve agencies, companies, private individuals, and non-profit organizations. Past and present clients include the USDA Forest Service, National Park Service, US Fish and Wildlife Service, NASA, Jet Propulsion Laboratory, USGS Biological Resources Division, and many universities, state agencies, and corporate and private landowners.
We also offer a variety of special services in entomology, botany, forestry, and other natural resource and wildlife disciplines.
Please visit our Special Services page for more details.